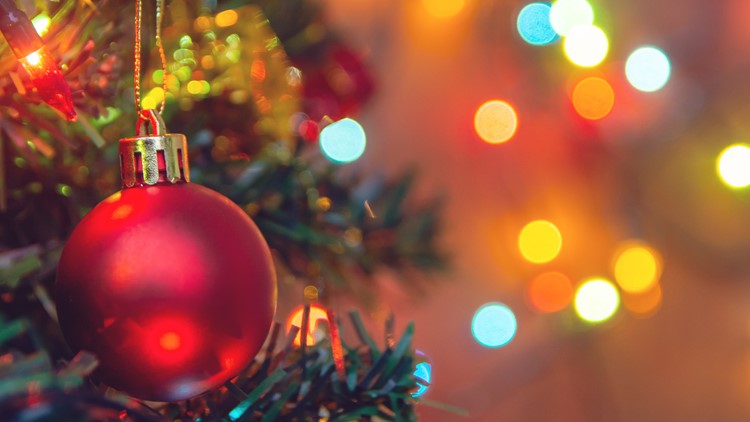 The holidays are fast approaching! I love the holiday season as it brings out our inner child, joyful, wide-eyed and filled with butterflies. While the holiday season brings me smiles and excitement it can also leave me feeling burnt out and overwhelmed. The holidays are also a reminder of what discrepancies there are in our world, while some indulge this season others are doing their best to survive.
Experiencing stress throughout the holiday season is common, more common than we discuss. While it's part of the experience, we want to make our best effort to manage our stress and focus on the joy, wherever we may find it. Remembering that joy is not monetary it's in our moments.
Today we're going to think about four ways we can limit our holiday stress in order to remain focused on our joy. In other words, how to always stop and smile for a sec.
MOMENTS, NOT MONEY
I've said it once, I'll say it again, joy is not monetary, it's in our moments. Our current world, especially throughout the holiday season, has us focused on details that won't be in our memories down the line. When we think back to the holiday we practice, will we remember what our gift wrapping looked like? Did we use the best wrapping paper? I'd be surprised if this comes up in ten years when revisiting memories with loved ones. This brings us to the concept of gifting, gifting is not the purpose of the holiday season, it's the design our society has created. Remember that this season is about giving, not receiving, and that it's in our moments. Focus on moments with loved ones rather than over-extending ourselves in order to provide something material and monetary. If you're struggling this year, don't be afraid to re-focus your holidays on the concept of memories over gifting. Spend time with those you love and focus on the smiles that are shared together, it's worth more than any material item.
LIMIT YOUR STRESS
This is easier said than done, am I right? As a mental health professional we talk about how to limit our stress but my number one reminder is that this is a very easy thing to say and a very difficult thing to put into practice. First thing that's important is identifying your own boundaries, what can you handle this season? If preparing the perfect dish is overwhelming when you consider the grocery shopping, time commitment, and cleaning – order in! Know that the time saved on cooking can be refocused on your loved ones! COVID-19 and the extended variants are increasing stress this season, take time for yourself to consider what you're comfortable with. Do you feel comfortable attending holiday parties or would you prefer smaller-intimate get-togethers? If you can first identify this with yourself, it's easier to have these conversations with loved ones. The holiday season is not meant to force us into situations that make us uncomfortable, so identifying our personal boundaries can bring some ease to these tensions that arise. A big way to limit our stress is to ASK FOR HELP. Remember that we are never alone! Overwhelmed thinking about family visiting and need to free up some space in your home? Use a local moving company to help! Here in New England, there are movers who are here to support you! One of the highest rated moving companies (according to google) is Fresh Start – The Moving Crew. They are a family-owned, local business in our area – what better business to support during the holiday season? They can help with residential moving, furniture moving and specialty items such as gun safe movers in Worcester. This is essential when considering safety with moving!
FOCUS ON THE GOOD
Let's pause again. We've already paused to consider our personal boundaries and now we need to remind ourselves of something……what is the point? Why do we love the holiday season? Is it the decorations and soaking in the lights? Is it the music and giggling along to your favorite carols? Is it the smiles that come with childhood magic? Consider every moment this season and don't feel pressured to engage in activities that won't bring you joy. Do you want to go to the holiday party or would you prefer to snuggle up at home and watch holiday movie specials? Remember that the holiday season is about what brings you joy, what warms your heart and what allows you to feel the holiday magic. Consider memories that you want to recall when you're making decisions about what to engage in and allow yourself to feel the joy. We must always stop and smile for a sec.
PUT YOU FIRST
Something about the most wonderful time of the year also brings out significant distress and conflict. While this season fills us with happiness, it can also leave us feeling quite empty. Self-injury and suicidal ideation are highest throughout this season. While this sounds scary it's also important to talk about. Reach out to loved ones and pull them in during this season. While it's common to have holiday discord, make sure you're noticing those around you. When going into family gatherings make sure you've established your boundaries, this will allow you peace throughout potential discord. Establish and communicate your limits and make yourself the priority. Remember that while we can't change those around us, we can control how we respond and how we handle situations that arise. When communicating your limits and boundaries, have a plan of action ready – if that's leaving when the topic arises, then that's your choice! If it's known and the topic arises regardless, the boundaries were violated and you can take your action. Note your emotions and take care of yourself, don't remain in situations that leave you feeling uncomfortable or unsafe. While the holidays are about bringing us together, we must also put ourselves first.
I hope this holiday season brings you love, joy and many smiles.
xo, S